ENCIRCLE Magazine Issue 1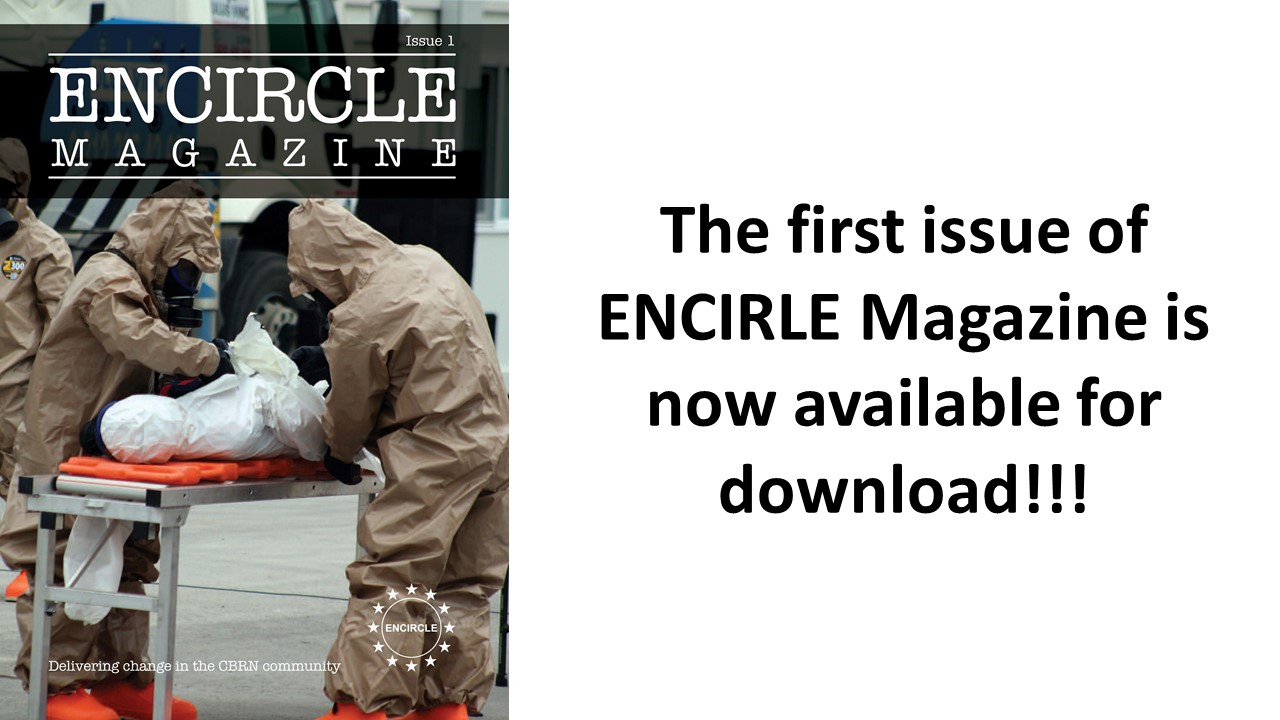 Please check out the first issue of ENCIRCLE Magazine!!!
In the first issue, you will read among many about:
– ENCIRCLE project and team
– ENCIRCLE technical and industrial communities – interview with Thierry Pollet, R&D Manager at Ouvry SAS
– EU CBRNE Research – interview with Philippe Quevauviller, research programming and policy officer at the European Commission,
Click on the image below to find out more!!!