CBRN CLUSTER – PART B PROJECTS 2020 CALL
---
NEST – An interoperable multidomain CBRN system
From 2021 to 2024
Coordinator: SENSING & CONTROL SYSTEMS SL – Spain
Project Partners: 
AGENCIA ESTATAL CONSEJO SUPERIOR DEINVESTIGACIONES CIENTIFICAS – Spain
WOEPAL GmbH – Germany
UNIWERSYTET LODZKI – Poland
THALES PORTUGAL SA – Portugal
ASOCIACION ESPANOLA DE NORMALIZACION – Spain
Dynamic Safety Corporation Sp.zo.o. – Poland
CP – COMBOIOS DE PORTUGAL EPE – Portugal
KKS Lech Poznan S.A. – Poland
LIHSA HOTELES SA – Spain
Abstract:
NEST will design and implement a novel and unique standoff system with the capability to detect multiple threats amongst which CBRN threats or pandemic viruses. As the day-to-day protection of commercial and transport facilities is the responsibility of the owners and operators, in close cooperation with local law enforcement, NEST will support owners, operators, and security staff by providing (i) threat indications and warnings, and (ii) guidance for facility security by developing appropriate information-sharing and analysis mechanisms. The system will rely on the simultaneous use of low-cost CBRN detectors embedded in one unique detection equipment, which can be located into different sites inside the building or carried by security staff. The use of low-cost sensors will enable to cover a wide space inside. NEST will help in the early detection of CBRN threats in real time, and also provide complementary information—such as such location of threats, temperature, humidity, time, operators involved, etc.—useful for auditing or investigation purposes. These functionalities will be achieved by using an IoT platform capable of acquiring, processing, and merging data from internal and third-party services. Artificial intelligence will be applied to support decision process for securing facilities and for generating automatic alerts. Furthermore, augmented reality will be used to display threats and hazards in a manner that minimize distraction and cognitive failures.
NEST will be validated in three different scenarios within the transport and commercial sectors. These scenarios include a diverse range of sites that draw large crowds of people. NEST will share information with the command centers of a stadium, a transport system, and a hotel to assess the risk situation. As a result of this action, owners, operators, and security staff will benefit from a universal system that will lay the foundations for creating a standardisation framework.
cordis / project website
---
---
HoloZcan – Deep Learning Powered Holographic Microscopy for Biothreat Detection on Field
From 2021 to 2024
Coordinator: IDEAS Science Kft. – Hungary
Project Partners: 
DataSenseLabs Kft. – Hungary
Zug Medical Systems SAS – France
POLITECNICO DI MILANO – Italy
UNIWERSYTET LODZKI – Poland
SIOUX CCM BV – Netherlands
Komenda Stołeczna Policji – Poland
D.M.I. – France
INSTITUT PASTEUR – France
Abstract:
HoloZcan brings a new tool for security actors (police, relief workers, disaster managers, crisis managers, stakeholders responsible for public safety, critical infrastructure, and service providers) notably in the fields of autonomous detection and response capabilities. The project will increase (environmental and exhaled) bio-aerosol sensing/measurement capability of CBRN practitioners by developing a high resolution, large throughput, automatic and highly portable detection system for making automatic classification of pathogens and particles.
HoloZcan develops of a novel holographic microscopy and imaging technology for rapid and cost-efficient screening of potential biological threats and unknown, potentially dangerous substances, combined with methods of artificial intelligence and machine learning. It establishes a framework of a dynamic feature selection and validation algorithm to support the continuous innovation capability of the system in the field of adaptive learning and database optimization for specific bioinformatic applications. The project also develops comprehensive and innovative means of respiratory, ventilation and environmental biological data sampling that can be used in real-time, standoff or in mobile bio-detection context. The project indicates the HoloZcan technique versatility for a wide range of applications and demonstrates its technical feasibility. The project responses to the actual needs of European practitioners and technological gaps identified by the ENCIRCLE project as indicated in the ENCIRCLE Catalogue of Technologies and addresses several shortcomings of the current approaches to bio-threat agent detection. The HoloZcan project applies a flexible adaptive approach to design and CBRN practitioners are engaged as project partners or as external stakeholders in the process.
cordis / project website
---
CBRN CLUSTER – PART B PROJECTS 2019 CALL
---
From 2020 to 2023
Coordinator: ITTI Sp. z. o.o. – Poland
Project Partners: 
ITTI Sp. z. o.o. – Poland
Totalforsvarets Forskningsinstitut – Sweden
Forsvarets Forskninginstitutt – Norway
Technisch-Mathematische Studiengesellschaft Mit Beschrankter Haftung – Germany
Airsense Analytics Gmbh – Germany
Uniwersytet Warszawski – Poland
Centralne Laboratorium Ochrony Radiologicznej – Poland
Storstockholms Brandforsvar – Sweden
Abstract:
The EU-RADION project will provide an innovative solution to deal with selected shortcomings in CBRNe protection indicated in the ENCIRCLE Catalogue. The project will provide an operational radiological threat detection and identification system comprising several technological components. The components encompass radiological threat dispersion modelling and analysis tools, test sensor platforms including swarm of mini UGVs, tactical command tool, network controller and sensor integration unit.
The sensor integration unit (SIU) will be a novel detector, which includes several radiological threat sensing devices supported by hydrogen sensor and positioning module. The SIU will be adaptable to several platforms (including stationary, handheld and UGV mounted units) and capable of operating in both indoors and outdoors environments. Furthermore, the system will feature a computational tool allowing for estimating the dispersion of RN material and its potential source. Moreover, the Tactical Command tool (TC) will be the highest layer of the system responsible for providing a user interface to the system and integrating data acquired from measurement and computational components. This component will cooperate directly with the network controller (NC) in order acquire data from radiological sensors. EU-RADION also assumes the implementation of UGV swarm concept for radiological threat detection and evaluation of its performance in CBRNe domain.
EU-RADION will be based on system-of-systems approach. All of the developed components will be designed as fully operational and independent modules. This will enhance the system interoperability and facilitate potential integration with other existing systems. The final system will be demonstrated in realistic environment (training tunnel)
---
---
From 2020 to 2023
Coordinator: SILMECO APS – Denmark
Project Partners: 
Silmeco APS – Denmark
Danmarks Tekniske Universitet – Denmark
Universidad de Zaragoza – Spain
Universidad de Vigo – Spain
Universiteit Twente – Netherlands
Serstech Ab – Sweden
Totalforsvarets Forskningsinstitut – Sweden
Police Service of Northern Ireland (PSNI) – Northern Ireland
Statni Ustav Jaderne, Chemicke a Biologicke Ochrany Vvi – Czechia
Abstract:
The ultimate goal of SERSing is to enable fast detection and unequivocal identification of chemical hazards at low concentrations in gas and liquid phase, in multiple environments. The geo-located acquired data are submitted to an on-line learning platform and processed, transmitting threats and hazard data to authorized personnel and generating alerts on the incident scene in real time.
The innovative microdevices for detection and identification are integrated in low weight hand-held Raman equipment, specifically customized to overcome the common operational limitations of first responders, compatible with Personnel Protective Equipment PPE and respirators, easy to use and maintain with low cost of consumables. The robust, reliable, ultrasensitive lab on chips (LoCs) for on-site detection of chemical threats in gas and liquids are based on Surface Enhanced Raman Spectroscopy (SERS). The customized Raman spectrometer will combine geo-location and communication technologies specifically adapted for the rapid screening of the incident scene. This miniaturized platform could be also mounted on robotic units to inform operational command on possible chemical agents in preparation of entering the incident scene where the deployment of personnel is difficult.
These SERS LoCs and the adapted Raman are also envisioned as complimentary forensics tools and technologies that can be used: i) "on scene" to determine the chemical nature of a sample in order to collect it for further laboratory analysis or dismiss it; or ii) "in a laboratory environment" for profiling chemical agents released at an incident and to identify signatures for improved attribution.
---
CBRN CLUSTER – PART B PROJECTS 2017 CALL
---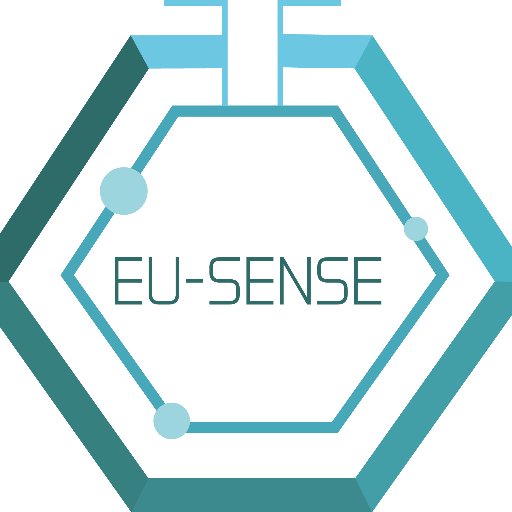 From 2018 to 2021
Coordinator: ITTI Sp. z. o.o. – Poland
Project Partners: 
ITTI Sp. z. o.o. – Poland
Netherlands Organisation for Applied Scientific Research (TNO) – Netherlands
Swedish Defence Research Agency (FOI) – Sweden
Norwegian Defence Research Establishment (FFI) – Norway
Technisch-mathematische studiengesellschaft mbh (TMS) – Germany
The Main School of Fire Service (SGSP) – Poland
Airsense Analytics (AS) – Germany
University of Warsaw (UW) – Poland
Police Service of Northern Ireland (PSNI) – Northern Ireland
Abstract:
The project has three high level objectives such as:
High Level Objective 1 – To contribute to better situational awareness of the CBRNe practitioners through the development of a novel network of chemical sensors, which will provide a technological solution to relevant gaps presented in the ENCIRLCE catalogue of technologies.
High Level Objective 2 – To improve the detection capabilities of the novel network of chemical sensors through the use of machine learning algorithms to reduce the impact of environmental noise and the application of contaminant dispersion models.
High Level Objective 3 – To showcase the usability of the EU-SENSE network to CBRNe practitioners in order to validate the system and to maximize its exploitation potential. The objective also entails the preparation of training sessions with CBRNe practitioners in relevant conditions.
In more depth, the EU-SENSE proposes the design and development of a sensor network system, which will allow for improved chemical detection. The network will incorporate commercially available stationary and person-worn sensors, which will constitute heterogeneous sensor nodes. These nodes will comprise sensors incorporating various detection technologies. The application of heterogeneous sensor nodes will allow for detection of a large spectrum of chemical agents. The overall performance of the network will be enhanced with novel data fusion algorithms. Moreover, the fundamental part of the EU-SENSE system will focus on network performance improvement and false alarm reduction via data fusion algorithms including machine learning of the environmental noise and contamination modelling.
In addition, the proposed system will feature a training mode, which will support end users in their training sessions. The training mode will aid users in familiarization with the system, practicing and rehearsing for a specific scenario/incident and help in decision making process thanks to source location estimation and hazard prediction. The training component will be supported by synthetic data defined within the pre-defined scenarios. The synthetic data will be influenced by modelling and machine learning tool to reflect realistic substance distribution in the environment and to make allowances for naturally existing background noise (clutter).
---
---
From 2018 to 2021
Coordinator: ARKTIS Radiation Detectors – Switzerland
Project Partners: 
ARKTIS Radiation Detectors – Switzerland
Commissariat à l'énergie atomique et aux énergies alternatives (CEA) – France
TL&A – France
Luxembourg Institute of Science and Technology (LIST) – Luxembourg
Ecole Centrale de Lyon – France
ARTTIC – France
Bruhn NewTech – Denmark
ISEM-Institut pre Medzinarodnu Bezpecnost a Krizove Riadenie N.O. – Slovakia
AERACCESS – France
NEXTER Robotics – France
Abstract:
The TERRIFFIC project will deliver a step change in the effectiveness of first responders during the first hours of a Radiological, Nuclear, explosive (RNe) incident. It will lead to reduced response time, less health and safety risks for the response team, and less human intervention in the operation due to higher number of automated processes and extended mobile detection capabilities. TERRIFFIC will enrich the European response to RNe events by a set of modular technology components in a comprehensive system, incl. new detectors, algorithms, drones, robots, dispersion models, information management software and decision support systems. The project will provide detailed information on the applicability of some developments within a chemical and biological (C/B) context. Dedicated Key Performance Indicators will measure the progress towards targeted performance goals, such as significant acceleration of the time to start terrain interventions due more accurate and near-to-real-time estimation of the control and exclusion zones. Advanced mixed reality technology will be leveraged to provide first responders with ad-hoc available and continuously updated information during operations. TERRIFFIC is SME-led and practitioner-driven. Leading edge technologies will be provided by the R&D partners, whereas key innovative components will be developed by SMEs already involved in military or first responder markets taking on the commercialisation of the TERRIFFIC System and its components. The practitioners will be strongly involved throughout the development process, components assessment and technology trialling. The project will leverage results from previous successful FP7 projects, closely cooperate with ENCIRCLE on the CBRN Cluster and market aspects, and with eNOTICE on training and technology testing and assessment. Special attention will be given to standardisation to optimise the integration with future and already applied solutions.
---
---
From 2018 to 2021
Coordinator: Lingacom Ltd – Israel
Project Partners: 
Sociedad Europea de Analisis Diferencial de Movilidad SL – Spain
Atos Spain SA – Spain
TECHNION – Israel Institute of Technology (IIT) – Israel
Ben-Gurion University of the Negev – Israel
Dutch Customs Administration – Netherlands
S2 Albania Sh.p.k. – Albania
Ministerio del Interior – Guardia Civil – Spain
Agencia Estatal Consejo Superior Deinvestigaciones Cientificas – Spain
Abstract:
The threat of CBRNE (Chemical, Biological, Radiological, Nuclear and Explosives) components used by terrorists is major concerns for EU and worldwide security. Today there is a major security gap in the existing security flow that can be used by terrorists to hide and smuggle CBRNE materials inside containers and vehicles. The challenge of improving container and vehicles border crossing and critical infrastructure entrance security checks is of great importance in fighting terrorist threats, theft and smuggling. Improvised Nuclear Device (IND) could be detonated using nuclear weapon components, modified nuclear weapons, or a self-made device and Radiological Dispersal Device (RDD) could be designed to disperse radioactive materials through an explosion (or 'dirty bomb').It was also reported that since 1998, in the US alone, there have been more than 1,300 reported incidents of lost, stolen, or abandoned devices containing sealed radioactive sources, an average of about 250 per year. Chemical and Biological are in use by terrorists. Report of Wm. Robert Johnston summarizes the "historical attacks using chemical or biological weapons" with 23 attacks since 1994, while all the recent attacks were done mainly by terrorists and the Syrian militants. The attacks demonstrating the attempts and capability of terrorists to acquire chemical and biological materials (chlorine, mustard, sarin, etc) and to prepare chemical or biological bombs.  COSMIC system plans to bridge the major security gap for fast inspection of large number of containers and vehicles in sea port and in crossing borders for CBRNE materials. COSMIC's technology can be adapted also to air containers. COSMIC proposes a novel technological approach for the detection of CBRNE materials hidden in shipping containers. COSMIC project includes the research, design and implementation of a three stage (primary, secondary, focused manual inspection) detection system using new set of innovative sensors
---